About LA Vascular Specialists
LA Vascular Specialists, with offices in the Beverly Hills, Glendale, and Encino communities of Los Angeles, California, performs minimally invasive vascular, endovascular, and weight-loss non-surgical procedures. LA Vascular Specialists takes a progressive approach to care for adults of all ages.
The team of board-certified physicians, led by Ramtin Massoudi, MD, have over 20 years of experience. And they've performed thousands of successful procedures using the most advanced tools and techniques available.
As an interventional vascular practice, LA Vascular Specialists expertly diagnose and treat many arterial, venous, lymphatic and wound disorders, including peripheral artery disease (PAD), varicose veins or venous insufficiency, critical limb ischemia, deep vein thrombosis (DVT) and diabetic uclers.
The progressive team also performs gastric artery embolization, which is a non-surgical procedure for weight loss.
Additionally, the LA Vascular Specialists team offers uterine fibroid embolization as a treatment option for women with uterine fibroids. They also specialize in the diagnosis and treatment of an enlarged prostate.
To schedule a consultation with the experienced team at LA Vascular Specialists, call the nearest office or book an appointment online today.*
*Please visit our Aluna Vein Centers site for more information regarding our Cosmetic services!
LA Vascular Specialists accepts most PPO and Medicare insurance plans. For questions about your coverage, please call the office.
View full list of companies
Why LA Vascular Specialists?
LA Vascular Specialists are Limb Salvage Specialists
LA Vascular is Center of Excellence for Foot or Leg Amputation Prevention
Prevent and Treat Critical Limb Ischemia (CLI)
More than 20 years of experience 1000's of successful procedures
State of the art angio suite
All done under same facility
Friendly staff
You will be treated like a family member
No Down Time Outpatient and you go home the same day
We accept most PPO Insurances and Medicare
With multicultural staff, languages spoken at our practice include English, Spanish, Armenian, Russian, and Farsi.
Free Screening for Varicose Veins
No Insurance? No Problem, We Offer Special Discounts!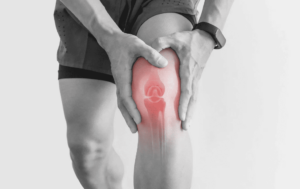 How Does GAE Work? During Genicular Artery Embolization or GAE, a small catheter is inserted into an artery in the groin and threaded through the body to the genicular arteries. Once the catheter is in place, a small coil or gel foam plug is used to cut off the blood flow to the genicular arteries. […]
Connect with us on social media!
Choose your preferred location